HomeStay Hack – Hackathon in Hyderabad from January 9-15, 2017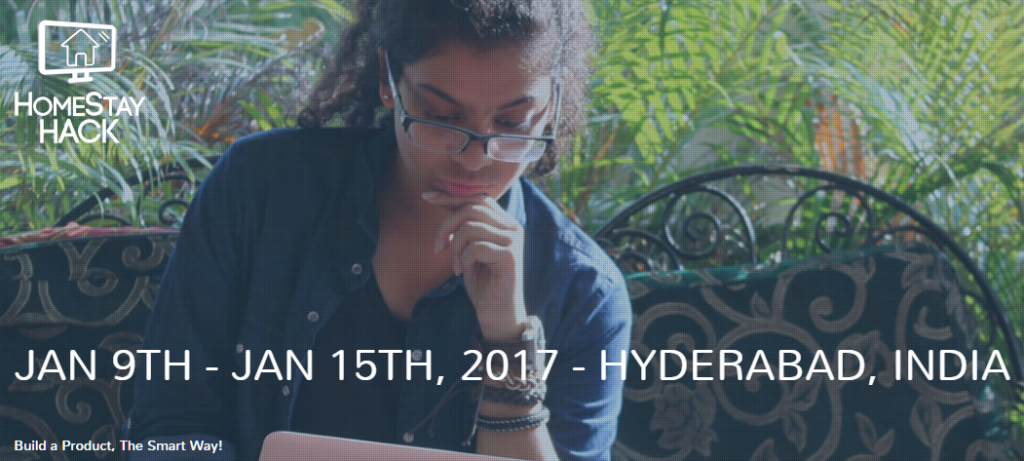 40+ hours of coding.
The HomeStay Hack Program is designed to enable participants to code routinely. We want every person to have a product built when they leave. Access to a coworking space, plus an open space in the house with frequent software engineers coming down as guest.
Why should you attend?
HomeStay Hack will bring people from creative backgrounds together in Hyderabad. Over the course of 7 days, Product builders will engage in Brainstorms, Meet local Developers, Hack their networks and Build their Product while exploring local cuisines, hyderabad historical monument and more.
Explore Hyderabad
While you're in hyderabad to build a product. We will make sure you don't miss out the opportunity to explore Hyderabad. Our program lets you take a ride around the city and explore this beautiful city at your convenient. The program will take place in a city's centrally located house so that you save time and money while exploring.
Food
Food and Soft Beverages for Breakfast, Lunch & Dinner
Accommodation
Stay at a house for 6 nights & 7 days plus have access to a coworking space
Interactions with Local Influencers
Hack your network while staying in Hyderabad. Tour of startup offices.
Coding Classes
Hard time catching up with code? Don't worry. We have one hour coding classes everyday to save you.
Website URL: http://homestayhack.com/