IndiaElearn Conference 2017 in Hyderabad on March 25, 2017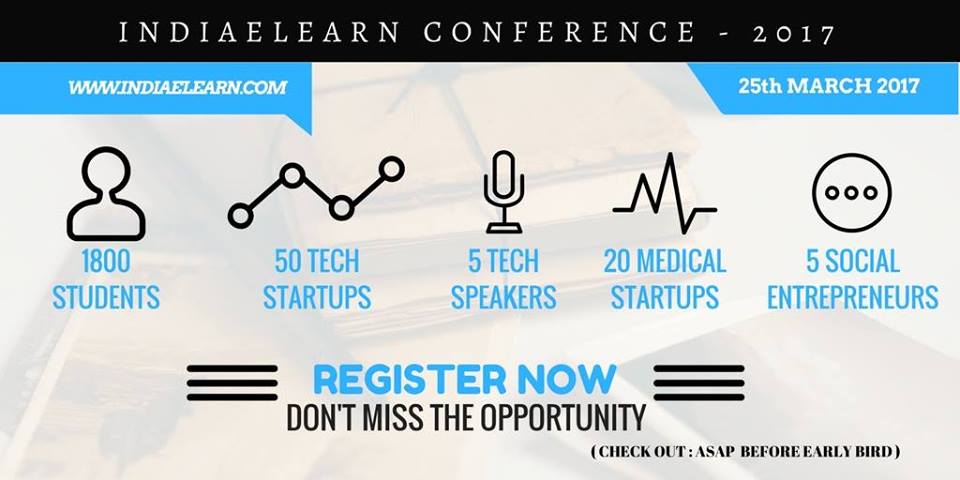 IndiaELearn is the new generation website, that's intended to let students learn digitally. And not just that, but also work on the projects online on the website and make a group of people help you out with it. Through IndiaELearn, we intended to create a student base, where a student can pursue courses for free, instead of making it to other places where they have to be paid for. Make the website your platform, and begin with a new approach to the skills development!
IndiaElearn Website: www.indiaelearn.com
Event About?
Artificial Intelligence is the modern and most trendy technology. Not just that, it's an everyday fanciful need to be made up in the next coming years for the mankind. With Robotic developments on an increasing pace with time, the enthusiasm for Artificial Intelligence has been growing at the same pace.
Millions of Pictures are uploaded on Facebook every day, billions of tweets and millions of data entries are performed. But how are these all sorted? How does Google make a search from amongst a million pieces of information in just very small amount of time? That is what Big Data mechanisms deal with.
– Medical Panel Discussion.
– Information Security Panel Discussion.
– Flash Mob
– App Launch
– Hackathon (Info Will be Updated Soon)
Through this conference, we wanna first introduce you to world of technologies(startups). You will, by the end of this very conference, get to know as platform for technical improvements and knowledge skills.
Social Entrepreneurship,Technology in Big Data & Analytics ,Machine Learning Many More ..Join Us