New Year's Getaway at Forest Hills in Pune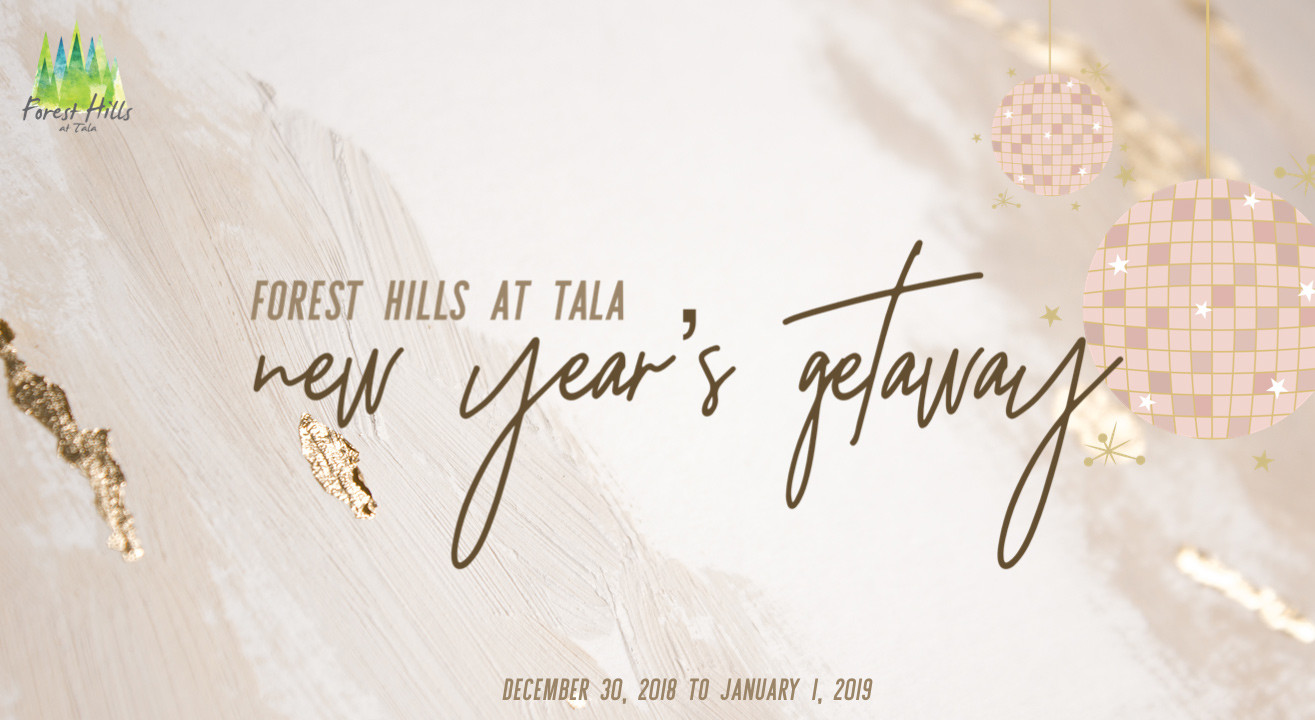 Celebrate New Year with fresh air and absolute leisure. Instead of waking up and stepping out of the door of your house into the grind, you can wake up and step out of the door of your tent, cabin, tree house, container home, mud huts or hermitage villa into your own private natural retreat.
This 2 Night 3 Day package, from December 30, 2018 to January 1, 2019, will surround you with the festive atmosphere you?re seeking but none of the hassles ? it?s all self-contained at the property ? Live Band Performances, Afternoon Pool Party, Family Games and Activities, NYE Celebratory Buffet Dinner.
Itinerary
December 30, 2018
4:00 PM: Check In
5:00 PM: High Tea at Sunset Point
8:00 PM: Live Band Performance at Sunset Point + Buffet Dinner
December 31, 2018
8:00 AM: Zumba Fitness Session + Breakfast
11:00 PM: Activities and Game Sessions
1:00 PM: Lunch + Afternoon Pool Party
6:00 PM: Live Band Performance
8:00 PM onwards: NYE Party at The Kund + Celebratory Buffet Dinner at Meadows
January 1, 2019
10 AM: Hangover Brunch + Check Out
Inclusions
Accommodation
All Meals
Zumba Session
Live Performances
NYE Celebratory Buffet Dinner with 2 or 4 Beer
Exclusions
Travel
Massage Therapy
Other Activities like Horse Riding, ATV Ride, Kayaking, Pottery, et cetra
Facilities
Pre Setup Tents that come with charging points, mattresses, air pillows and sleeping bags
Communal Bath Houses
Bonfire and Barbecue
Swimming Pool
Massage Therapy
Remember we?re in the wild so respect all nature around you. In case you encounter any wild animal please keep your distance and do not approach it and inform our security team.
NYE Celebratory Dinner
Soup & Salads:
1 Vegetarian Soup
Toss Your Own Salad
4 Vegetarian Salads
2 Non-Vegetarian Salads
Starters:
2 Vegetarian & 2 Non-Vegetarian
Fusion:
2 Continental Preparations
2 Chinese Preparations
2 Thai Preparations
Indian:
2 Veg Main Course
2 Non-Veg Main Course
2 Rice Preparations
2 Dal Preparations
Assorted Indian Breads
Desserts:
2 Hot Indian Desserts
Assorted Pastries
Glass Based Desserts
Ice-Creams
Pet Friendly
You don't have to go out of the way to find a pet-friendly establishment. At Forest Hills, we understand that your dog is a part of your family. So why would you leave them behind? The good news, of course, is that forests and dogs are made for each other. There are leaves to gambol in, creatures to sniff out and miles and miles of land to explore.
Travel Petiquette
For a pleasant getaway with your pet, here are some common ?petiquette? tips to keep in mind:
– Make sure your dog is up-to-date with vaccinations and has a current ID tag.
– Clean off your dog when he/she is wet or dirty, using provided towels, prior to letting them in your tent.
– Clean up after your dog and dispose of any waste.
– Notify the campground of any dog ?accidents? immediately and request special cleaning efforts.
About the Location
Tala is a small village situated in the Raigad district of Maharashtra and is just three hours away from Mumbai and Pune. An idyllic setting that is perfect to rejuvenate both body and soul. The perfect hide-away from crazy schedules and cramped spaces, from pollution and pandemonium and the regular stresses and strains of urban living. This one-of-a-kind experience features in its midst carefully detailed Cottages, stunning Container Homes, spectacular Barn Cabins, captivating Tree Houses and a unique Glass House. The campground is fitted at the highest point on our property, overlooking miles and miles of forest with ample natural resources.